Dirge for Ammad
Parchment Ward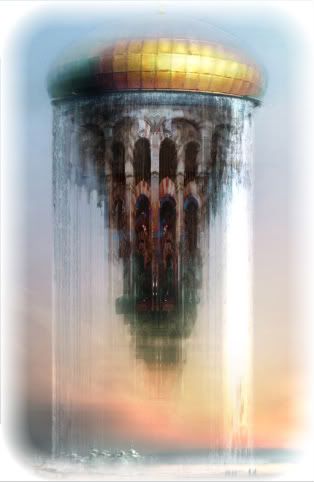 Administrative district.
Home of foreign embassies.
All government function take place here.
Ambassador's Quarter

Home of all of the Foreign Embassies.
Many foreign dignitaries live here.
Golden Tower

Academy of the Arcane.
Resembles an inverted tower covered with a golden roof.
Bottom of the tower floats about 30 feet above the city.
Admission is restricted, and visitors are very rare.
No visible entryway.
Magistrate Quarter

All the government buildings are here.
From here the city is run.
City's "public" library is here.
Misty Gardens

Multilevel public gardens.
Golden Tower is in the center.
Water pouring from under the roof of the Golden Tower creates the mist/waterfall effect.
Tribunal Quarter

All branches of the city's courts are here.
Lower courts are relatively fair.
Higher courts rarely bother with people of low social standing.