Dirge for Ammad
Fortress of Doors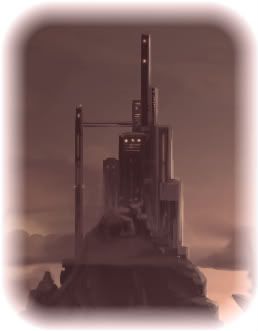 Build on the eastern shore of Island of Black Mists.
Dreadful prison known for "curing" criminals.
Only the most vile criminals are put in here.
Named for opening "doors" to the bright future for those "cured" of their violent behavior.
Nearly impossible to escape from.

Only safe way to get here is via air.
No harbor, surrounded by rocky reefs.
Fungal swamps surrounding the Fortress produce lethal spores.

Most creatures die within a day of exposure.

Once a month Steel Crows's airship brings supplies and new "guests".